Our story
We are passionate about healthy skin and a healthy sense of adventure. We think babies and kids should explore, create, stand up, fall down, and get dirty. Every day should be a hands-on discovery of a world they're just getting to know.
At Babyganics, we call it the "lightbulb moment."
We founded Babyganics on the idea that all babies should have the freedom to explore their surroundings, wherever they may be. When this big idea started to take off, we decided to make our passion our purpose: to fear less and discover more. We know that curious babies are happy babies, so we set out to develop products that would allow babies to see, hear, smell, taste, and touch the world around them, no matter how messy they might get in the process.
We are constantly developing new products for baby and the places they roam. From everything that touches baby (lotion, diapers, shampoo, cleansers, sunscreen) to products that allow baby to touch the world they're discovering (wipes, hand sanitizer, laundry detergent, surface cleaners); our mission is to empower parents to protect, nurture and instill the spirit of adventure as they raise the next generation.
The Babyganics family
Baby Freedom. It's all about letting our babies roam, discover and play, free to explore the world around them!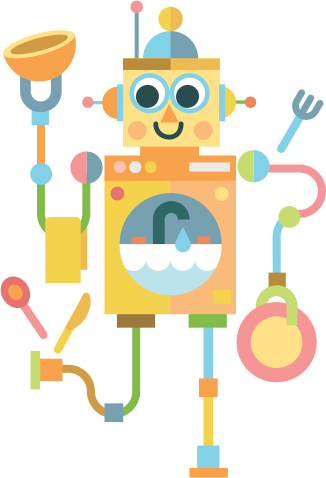 Curiosity is a muscle that needs to be flexed.
Play is as important as vitamins.
Every floor is a playground.
Learning that bubbles aren't yummy takes practice.
Crawling under tables is groundbreaking baby research.
It's never too early to be comfortable in your own skin.
A clean highchair table is an acceptable dinner plate.
A baby learns a lot from licking a book.
Diaper rash is natural. Relief should be, too.
There's no telling how far a baby with the right protection can go.
Dirty laundry is a sign of life.
Love is a germ-free hand.
A fantastic diaper will set your baby free.
Your baby's skin is a work in progress.
A messy bathtime is the sign of a happy baby.
Life is long. Babyhood is short. Make it safe and set our babies free.
It's our mission
Our mission is to raise the next generation of healthy, happy babies. It's our job as parents—and it's our job as part of team Babyganics, where we make the kind of products that help families create their baby-safe world.
Every Babyganics product starts with a spark and a purpose. Whether it's the latest scientific research, input from families and fans, or the creativity of our own tiny explorers, it's all inspiring, and it's all good. Nothing we make exists "just because."
To leave the blueprint phase, though, it has to live up to our four cardinal values. First and foremost, it has to be something parents can feel good about using around their babies. But it also has to be effective—it's no good if it doesn't work—and as accessible as possible all while keeping our planet's health in mind.
We benchmark against these values all throughout our process. (If it sounds like a balancing act, that's because it is.)
Our formulas themselves start with a combination of ingredients that we've thoroughly vetted, and we always exclude our list of ingredient "No's."
Then we test the heck out of everything, from the necessary tests to specific additional ones depending on how a product will interact with you and your baby.
At the same time we think long and hard about what we're packing that product in, considering everything from usability to cost to how it impacts the environment.
Finally, we evaluate every complete batch for pH, odor, color and more, ensuring everything checks out contaminant-free and ready to withstand heat, cold and bright light on its journey from us to you. If a batch doesn't clear, it doesn't ship.
The very last step, tuning in to see how we can refine and improve, actually takes the longest because it never really ends.
So if you spot our products out there on the shelves, do us a favor: give them a little thumbs up. They passed every test we could throw at them and we're confident they'll pass the most important test of all: yours!